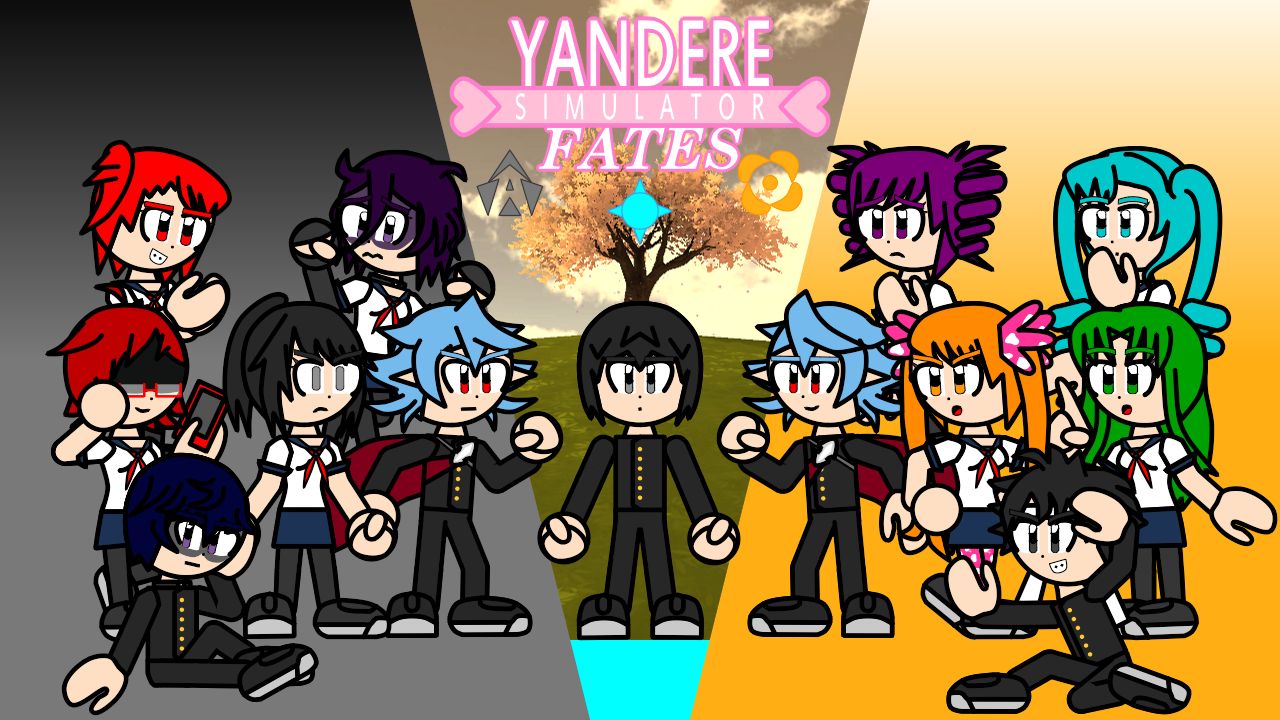 Yandere Simulator Fates (Demo Build)
A downloadable Corrin Simulation for Windows, macOS, and Linux
What if you could change the fates of Akademi High's student body like you can join Hoshido or Nohr in Fire Emblem Fates? This fan project will answer that for you! (Demo of a Fire Emblem Fates X Yandere Simulator Crossover.)
Will you help Ayano's Conquest for Taro-senpai's heart or is it Osana's Birthrights to gain Taro-senpai's love? That fate is yours to decide!
Yandere Simulator belongs to YandereDev. [Click here to go to his blog.]
Fire Emblem Fates belongs to Nintendo.
Install instructions
This zip file contains versions of the game that runs on Windows, Mac and Linux. Delete whichever versions you don't need so you can keep some space free on your hard drive. Just unzip the files and the game files will be there.
Download
Download
Yandere Simulator Fates Demo (Ver 2) for Computers.
483 MB